Hear Nathan's Story
"It will always be my parents that taught me the most important lessons in life."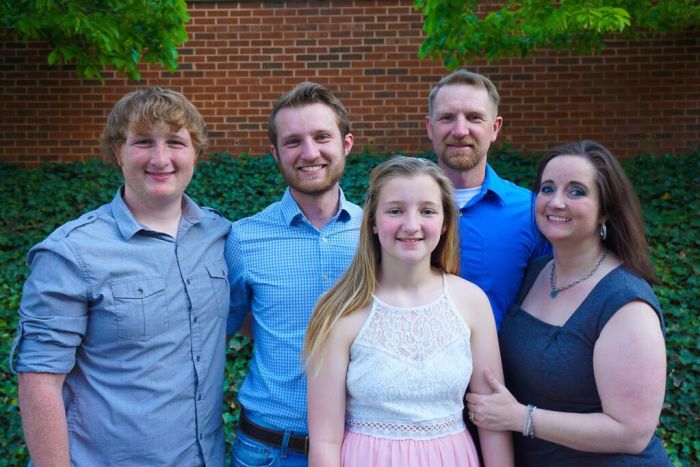 Born in Johnson City, TN Nathaniel James Farnor is an East Tennessee native son. He attended Unicoi County High School and East Tennessee State University and graduated with a Political Science and Communications Degree. He is also the first-ever student representative on the distinguished Board of Trustees at ETSU. Growing up, Nathan watched his parents work hard to provide for him and his sister. When he was a newborn, Nathaniel's father, Staff-Sergeant Jonathan Earl Farnor, joined the United States Marine Corps and saw multiple overseas deployments in Iraq, Afghanistan, and the Persian Gulf. Today, Staff Sergeant Farnor works as a millwright based in North East Tennessee.
While his father was away missing multiple holidays, birthdays, etc. Nathaniel's mother, Jennifer Lee Byrd Farnor, was home taking care of Nathaniel and pregnant with her second child. Not wanting to wait for her husband to return, she did what any strong willed American woman would do and got to work. She worked as a waitress to put herself through Coastal Carolina Community College, where she obtained her Associates Degree in Pre-Law and took care of her now three children, Nathaniel, Nicholas, and Noell. It was through observing his parents' endless dedication and hard work to provide for his siblings and serve their country that he witnessed what it truly meant to serve others.
Nathan knows first-hand the everyday struggle many people in our community face. Throughout his childhood, Nathan would often hear his parents and grandparents worrying about money. His parents would go to work in the early hours of the day and often came home late in the night, but no matter how hard they worked, his family continued to struggle to get ahead in their careers. Witnessing his parents' hard work go unrewarded, Nathan has knows how hard life can be, and believes no Tennessean who works full time should have to live in poverty. He's determined to do everything he can to prevent hard-working families from having to live paycheck-to-paycheck.
Nathan currently serves as the Advocacy Lead for the National Campus Leadership Team of the American Cancer Society, where he works to educate and rally individuals around legislation and policy related to cancer research, funding, education, and treatment on the national level and in all 50 states. Prior to this role, he served in numerous roles related to the American Cancer Society and the Relay for Life for nearly 10 years, both regionally and at the state level. These experiences have given Nathan further insight into the state of healthcare and health related policy at both the local, state, and federal levels.
Nathan has also previously served 8 years as a regular volunteer and advocate for Caris Healthcare, a local Hospice Agency in Johnson City, TN. Throughout these experiences, Nathan has met hundreds of families and worked first-hand with individuals who rely heavily on the local healthcare community for support and services. Many of these individuals lived in poverty and had to devote the majority of their financial income to taking care of their loved ones.
Nathan continues to put the needs of others before his own and will do anything in his power to fight for the basic, inalienable rights of the people in his community and the state of Tennessee.
"Throughout my life, it has been my family and my community that have continually encouraged me and shaped my desire to help others. I believe that it is time that I give back and serve the people that have given so much to me." - Nathan J. Farnor